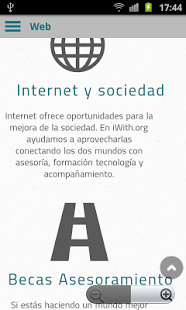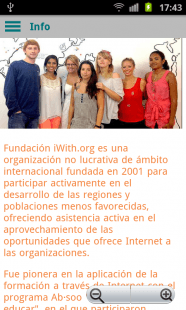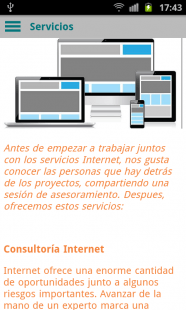 The
mobile App
that
iWith.org
released in April 2014 has enjoyed a surprisingly widespread presence in the past few months. With more than 6,000 users, 30,000 sessions and a weekly growth that exceeds
200%
, the Barcelona organization has broken records since the application was launched. Taking a look at the graphic, 38% of the sessions originate from Asia whilst 37% come from Latin America. This means that the iWith.org App is also reaching regions of the globe with fewer resources than the West, which is surprising information for the organisation.
With the collaboration and help of
Ohlalapps
, a mobile application creation platform, iWith.org started an innovative project in order to have a communication space in the form of an App on mobile devices. Available as a free download for
Android
and
iPhone
, the application enables the user to get information about the iWith.org foundation and the services it offers, read the news and tips released on the organization's information channels and contact iWith directly on any topic.
iWith.org
is an organisation that not only has its own application, but also designs Apps. In our concern to help NGOs make the most of the opportunities offered by the Internet, we realised that it was necessary for social organisations to break the barriers of location and distance by enabling users to connect from anywhere in the world. Thus, one of the services currently offered by iWith.org is the
creation of Apps for NGOs
.