With the entry into force of the new Law on Data Protection, this activity is limited, since the consent is expressly, clearly and unequivocally required by the user so that any organization can process personal data.
Neither are the consents given before the date of full validity of the rule valid, so you must re-collect them.
Think that the optimal rate of 'Spam' should be below 0.1% and if you do not want to be closed or your account is reviewed it is important to comply with the new LOPD and have a "clean" database.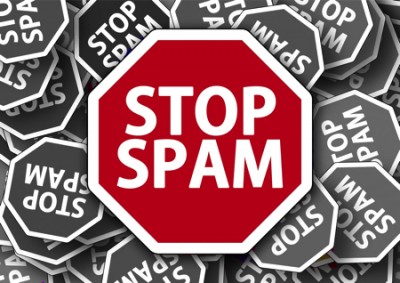 We propose the following:
1- Send massmailings and bulletins only to those interested recipients, because with others the only thing you get is to awaken a negative perception.
2 - clean the databases by eliminating all those recipients of those who do not have your first and last name if you do not know who you write to, you are probably doing SPAM
3- Seriously consider compliance with the LOPD (Organic Law on Data Protection and Digital Rights Guarantee) and GDPR (General Data Protection Regulation General Regulation Protection), for which to maintain personal data (email) in a database it is necessary to have express authorization. It must be borne in mind that the amount of sanctions is very high.
Evaluate if your current email lists comply with the law to prevent SPAM

Do your lists meet the RGPD? To know, ask yourself these questions:


Did your contacts give consent to receive your emails through a voluntary subscription form?

Did the user give consent for the specific purpose for which you are using their data? For example, if you only subscribed to the newsletter, it is not enough consent to use your data in other shipments

Did you create accurate and safe records of all the registrations you received?

What is the authorization for?
As we mentioned in point 2, the inclusion of an email address in a database is not a blank check, but is focused on specific purposes.

And when there are different purposes within the same organization, a legitimating basis is needed for each treatment.

For example, an email or a phone number that was requested to notify any service does not authorize you to send information of any campaign to donate or send newsletters.

Therefore, there are organizations that include several boxes in the authorizations for all types of purposes, including one that selects all automatically. This is not valid either.

In this link, you can obtain more information about good practises to sending emails.